Node view
Treatment Overview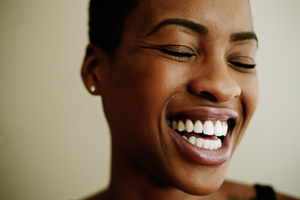 Humour therapy (sometimes called therapeutic humour) uses the power of smiles and laughter to aid healing. Humour therapy helps you find ways to make yourself (or others) smile and laugh more. When you think of humour therapy, picture clowns in the children's ward of a hospital cheering up sick children. Some hospitals now have humour carts that provide funny materials for people of any age. Many nurses have learned the value of providing a good laugh to those they care for.
Scientists have been researching the relation between the mind and the body, especially in connection with the body's ability to heal (a field called psychoneuroimmunology). Laughter appears to change brain chemistry and may boost the immune system.
Humour may allow a person to feel in control of a situation and make it seem more manageable. It allows people to release fears, anger, and stress, all of which can harm the body over time. Humour improves the quality of life.
Why It Is Done
People commonly use humour therapy in the treatment of long-term (chronic) diseases, especially those that are made worse by stress (such as heart disease and asthma). Anyone can use humour therapy, either preventively or as part of treatment for any disease.
Chronic diseases have a negative effect on mood and attitude, which can make the disease worse. Humour therapy helps reduce the negative effects of feeling unhealthy, out of control, afraid, or helpless, which are common problems for those with cancer or chronic diseases.
Humour therapy is also valuable as a preventive measure for the caregivers of people with chronic diseases. Caregivers are at high risk of becoming sick themselves, and humour therapy can help release the stress that comes from being a caregiver. Caregivers and those they care for can practice humour therapy together, and they both are likely to have better health as a result.
Risks
Humour therapy is completely safe. Your doctor is likely to approve of any efforts you make to use humour therapy, even if he or she is not aware of specific medical benefits that may result. Because it is inexpensive, risk-free, and readily available, there is little reason not to try practicing humour therapy.
Always tell your doctor if you are using an alternative therapy or if you are thinking about combining an alternative therapy with your conventional medical treatment. It may not be safe to forgo your conventional medical treatment and rely only on an alternative therapy.
Related Information
Credits
Current as of:
June 16, 2021
Author: Healthwise Staff
Medical Review:
Adam Husney MD - Family Medicine
Kathleen Romito MD - Family Medicine
Christine R. Maldonado PhD - Behavioral Health
Current as of: June 16, 2021
Author: Healthwise Staff
Medical Review:Adam Husney MD - Family Medicine & Kathleen Romito MD - Family Medicine & Christine R. Maldonado PhD - Behavioral Health
This information does not replace the advice of a doctor. Healthwise, Incorporated disclaims any warranty or liability for your use of this information. Your use of this information means that you agree to the Terms of Use and Privacy Policy. Learn how we develop our content.
Healthwise, Healthwise for every health decision, and the Healthwise logo are trademarks of Healthwise, Incorporated.
Find Services and Resources
If you are looking for health services in your community, you can use the HealthLinkBC Directory to find hospitals, clinics, and other resources.