Node view
Topic Overview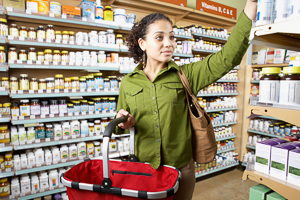 What is ginkgo biloba?
Ginkgo extract, from the leaves of the Ginkgo biloba tree, has been used for thousands of years in traditional Chinese medicine. It also is the most commonly used herbal medicine in Europe. Although the benefits of ginkgo are not entirely understood, it is known that ginkgo has properties that may help some conditions.
What is ginkgo used for?
Some people use ginkgo to help with:
Blood flow disorders (circulatory disorders).
Mental decline (

dementia

).
Memory and concentration problems, anxiety, and mood problems.
More evidence is needed to find out if and how well it helps manage or prevent these health problems.
Is ginkgo safe?
Ginkgo taken in pill form appears to be safe in standard doses. Direct contact with the pulp of the ginkgo tree may cause a skin reaction similar to poison ivy, but this is not a problem with ginkgo that is taken by mouth (oral supplements). Experts don't know whether ginkgo is safe for women who are pregnant or breastfeeding, so these women should consult a doctor before taking ginkgo.
Bleeding problems are the only major complication that has been linked to use of ginkgo. Ginkgo is not recommended for people who are taking medicines that thin the blood (anticoagulants), such as warfarin (Coumadin), aspirin, or NSAIDs. This is because ginkgo may reduce the blood's ability to clot. The combined effect of ginkgo and these medicines may be harmful.
The Natural and Non-Prescription Health Products Directorate (NNHPD), within the Health Products and Food Branch of Health Canada, regulates natural health products in Canada. Natural health products, including ginkgo biloba, must be reviewed and approved by the NNHPD before they can be sold in Canada.
Always tell your doctor if you are using a natural health product or if you are thinking about combining a natural health product with your conventional medical treatment. It may not be safe to forgo your conventional medical treatment and rely only on a natural health product. This is especially important for women who are pregnant or breastfeeding.
When using natural health products, keep in mind the following:
Like conventional medicines, natural health products may cause side effects, trigger allergic reactions, or interact with prescription and non-prescription medicines or other natural health products you might be taking. A side effect or interaction with another medicine or natural product may make other health conditions worse.
The way natural health products are manufactured may not be standardized. Because of this, how well they work or any side effects they cause may differ among brands or even within different lots of the same brand. The form of natural health product that you buy in health food or grocery stores may not be the same as the form used in research.
Other than for vitamins and minerals, the long-term effects of most natural health products are not known.
Related Information
References
Other Works Consulted

Freeman L (2009). Herbs as medical intervention. In L Freeman, ed., Mosby's Complementary and Alternative Medicine: A Research-Based Approach, 3rd ed., pp. 409–447. St. Louis: Mosby Elsevier.
Ginkgo biloba (2011). In A DerMarderosian, JA Beutler, eds., Review of Natural Products. St. Louis: Wolters Kluwer Health.
Murray MT (2013). Ginkgo biloba (ginkgo tree). In JE Pizzorno, MT Murray, eds., Textbook of Natural Medicine, 4th ed., pp. 780–789. St. Louis: Mosby.
Sierpina VS, et al. (2011). Western herbalism. In M Micozzi, ed., Fundamentals of Complementary and Alternative Medicine, 4th ed., pp. 322–331. St. Louis: Saunders.
Credits
Adaptation Date: 9/22/2021
Adapted By: HealthLink BC
Adaptation Reviewed By: HealthLink BC
Adaptation Date: 9/22/2021
Adapted By: HealthLink BC
Adaptation Reviewed By: HealthLink BC
This information does not replace the advice of a doctor. Healthwise, Incorporated disclaims any warranty or liability for your use of this information. Your use of this information means that you agree to the Terms of Use and Privacy Policy. Learn how we develop our content.
Healthwise, Healthwise for every health decision, and the Healthwise logo are trademarks of Healthwise, Incorporated.
Find Services and Resources
If you are looking for health services in your community, you can use the HealthLinkBC Directory to find hospitals, clinics, and other resources.