Cosmetic Surgery and Procedures
Cosmetic Surgery and Procedures
Overview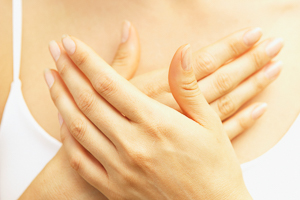 Cosmetic surgery and procedures change, restore, or enhance your appearance. There are many reasons for wanting to do this. If you want to change your appearance, you may choose to have a cosmetic surgery or procedure.
What are the main types of cosmetic surgeries and procedures?
Reconstructive surgery is done to improve the function and appearance of a part of the body that was damaged by trauma. It can also be done because of a condition that someone was born with or developed while growing up.
Common reconstructive surgeries include:
Breast reconstruction.
Burn reconstructive surgery.
Cleft lip and cleft palate repair.
Facial trauma repair.
Gender-affirming surgery.
Skin cancer removal.
Why do people have them done?
For many of us, our physical appearance affects how we see ourselves and how others see us. The size, shape, and look of our bodies may affect how we feel about ourselves and even how we live our lives.
There is nothing wrong with wanting to change the way you look. Some people do this through diet, exercise, and other lifestyle changes. Others have cosmetic surgery, especially if they are unhappy with a certain part of their body or appearance that can be changed.
What are the risks?
Think carefully about the decision to have cosmetic surgery. Surgery always involves some risk. The risks depend on your health and the type of procedure you have. They can range from slight scarring to infection and even death. Serious problems are rare, but they can occur.
Also, there is no guarantee that you will get the results you want. More than one procedure may be needed. Results may or may not be lasting. Talk with your doctor about the possible risks and benefits of the surgery.
Are cosmetic surgery and procedures right for you?
Before you choose to have cosmetic surgery, think about your overall health. Remember that all procedures have risks. And having a health condition such as high blood pressure or heart disease may increase the risk.
Surgery should not take the place of good health habits. There are steps you can take to help you look and feel young and healthy.
Eat healthy foods.
Get plenty of exercise.
Limit how much time you spend in the sun.
Protect areas of your skin that get the most sun, such as the face, back of the hands, and upper chest or neck.
Manage stress.
Don't smoke.
Avoid drugs and excess alcohol.
Be sure to have realistic expectations about how cosmetic surgery may or may not affect your life. For people who are unhappy with their overall appearance rather than just a certain part of their appearance, cosmetic surgery is probably not the answer. These people are unlikely to be happy with the results of just one cosmetic surgery procedure. They may end up having one procedure after another, which can be harmful and expensive.
Talk to your doctor if you are thinking of having a cosmetic procedure or surgery.
Common Procedures and Surgeries
Common cosmetic skin procedures
There is a wide range of cosmetic procedures that don't involve surgery.
Laser resurfacing.

This uses a laser light to heat, damage, or destroy the upper layers of the skin. This can tighten the skin or cause new skin to grow. It is typically used to remove or improve the appearance of wrinkles, brown spots, shallow scars (from acne, surgery, or trauma), and sometimes the appearance of small veins.

Chemical peel.

This uses a chemical solution to remove the top layers of skin, allowing new skin to grow. It is most often used to remove wrinkles, superficial skin growths, shallow scars, pigment changes in the skin, and other skin problems.

Dermabrasion.

This uses a fine wire brush or a diamond wheel with rough edges to remove the upper layers of the skin, allowing new skin to grow. It may be used to treat acne scars and wrinkles around the mouth or to treat an enlarged nose (rhinophyma) caused by rosacea (facial inflammation and redness).

Microdermabrasion.

This uses a mildly abrasive technique to treat just the top layers of the skin. It is used to reduce fine lines and wrinkles, treat light scarring, and improve uneven skin colouring.

Filler injections.

These are used to smooth wrinkles or pitted scars in the skin. They are also used to make the lips fuller. Fillers can restore volume and structure that is lost due to age or weight loss. There are several types of fillers available, including fat taken from your own body. When injected under the skin, a filler raises or puffs up that area. This goes away with time.

Botulinum toxin injections.

These use a form of botulinum toxin that can be injected to reduce or eliminate fine lines and wrinkles on the face. The effect is temporary, lasting about 3 to 4 months.

Spider vein removal.

This procedure removes spider veins by injecting a solution into the vein that causes it to close and fade (sclerotherapy). Or laser treatments may be used to remove them.

Laser hair removal.

This procedure permanently removes unwanted hair such as facial hair. In laser hair removal, light treatments are used to heat and destroy hair follicles. This reduces the number of body hairs. A series of treatments may be needed.

Tattoo removal.

Laser treatments can remove tattoo ink from your skin. Depending on the size and design of your tattoo, a number of sessions may be needed to remove the ink.

Non-surgical fat reduction.

There are several non-surgical procedures for reducing fat cells under the chin, around the belly, and in other areas of the body. These involve injecting chemicals into fat cells, freezing fat cells, and heating fat cells with laser or radiofrequency energy.
Common cosmetic surgeries
Cosmetic surgery can be done on many different areas of the body. These are some of the more commonly done surgeries.
Face-lift (rhytidectomy).

This removes excess skin and fat and tightens the muscles to smooth the face. Improvement is especially seen along the jawline and in the neck.

Eyelid surgery (blepharoplasty).

This removes excess skin, fat, and muscles from the eyelids to correct drooping eyelids and remove bags and puffiness. Surgery may be done on the upper and lower lids.

Nose reshaping (rhinoplasty).

This reshapes the nose by removing or rearranging its cartilage and bones. Rhinoplasty is done to change the appearance of your nose, improve breathing and nasal function, or achieve a combination of both.

Breast enlargement (augmentation).

This places an implant under the breast tissue or the chest muscle to make the breast larger. Or fat from your own body can be removed with liposuction and injected into your breasts. This is called a fat-transfer breast augmentation.

A breast lift (mastopexy) may be done at the same time as the enlargement if needed. A breast lift raises breasts up by removing extra skin and tightening the nearby tissue.

Breast reduction.

This removes excess breast tissue and skin to reshape and lift the breast. Women may seek breast reduction to change their appearance, reduce back pain, and reduce limitations of activities caused by large breasts. Men may want a chest that looks more firm and flat.

Liposuction.

This involves removing fat from the body. Areas often treated include the face, neck, breasts, belly, upper arms, hips, thighs, knees, and ankles. During liposuction, other techniques such as laser, ultrasound, or pressurized water spray may be used to tighten the skin and reshape the body.

Liposuction may be used in other surgeries, such as a face-lift, breast reduction, or tummy tuck. It is also used in fat grafting. This means fat is removed from one part of the body and injected into another, such as the breasts or buttocks.

Tummy tuck (abdominoplasty).

This removes excess skin and fat from the abdominal area and tightens abdominal muscles. When a large weight loss or several pregnancies leave behind extra folds of skin, some people use this surgery for a flatter, smoother stomach. As with liposuction, the purpose of a tummy tuck is to reshape the area rather than to reduce body weight.

Hair transplant surgery.

This reduces the appearance of bald spots or hair loss by moving small pieces of hair-bearing scalp from one part of the head to another. Other types of hair transplant surgery include scalp reduction surgery and tissue expansion surgery.
Explore more
Common cosmetic skin procedures
Important Considerations
If you are thinking about having cosmetic surgery or a cosmetic procedure, consider the following questions before making a decision.
Why do you want cosmetic surgery?
This is an important question. Take the time to think it through. Cosmetic surgery involves risk and expense. It can permanently change your physical appearance, possibly in a way you didn't expect. But most people are pleased with the results.
What are your expectations?
You are more likely to be happy with the results of cosmetic surgery if you have clear, realistic expectations and a clear understanding of why you want to have surgery. Your doctor can tell you if your goals are realistic and how best to achieve them.
Get the facts about what to expect from a certain procedure. Have your doctor show you photographs and explain the possible results. With some types of surgery, the final results may not appear for several weeks or months after the procedure. It may take several sessions or a combination of procedures to achieve the look you want. And results are not always permanent.
Remember that the effects of time, gravity, aging, and sun exposure continue after cosmetic surgery. Getting proper nutrition and regular exercise, guarding against sun exposure, managing stress, not smoking, and avoiding drugs and excess alcohol can go a long way toward helping you look and feel young and healthy.
Talking with someone who has had cosmetic surgery may raise issues that you had not considered. Ask how the person felt about the results, whether the surgery achieved the results hoped for, and what the total experience was like. Doctors who have experience with cosmetic surgery can also provide perspective on the issues involved.
What about cost?
Provincial health plans rarely cover the cost of elective cosmetic surgery done to improve appearance. Reconstructive surgery may be covered if it will improve your physical function or will correct a problem present from birth (congenital) or caused by an injury. But unless cosmetic surgery is done for medical reasons, you will probably have to pay for it yourself.
Examples of reconstructive surgery done for medical reasons that may be covered (or partially covered) by provincial health plans include:
Treatment of severe scars or disfigurement caused by disease, injury, or birth defects.
Breast reduction when large breasts cause pain or severely limit a woman's activities.
Reshaping of the nose (rhinoplasty) to improve breathing and nasal function.
Breast reconstruction after surgery to remove breast cancer (mastectomy).
Cosmetic surgery can be quite expensive, especially when you are paying for all of it out of your own pocket. Be sure that you know the total cost of the surgery. This includes the costs of the procedure itself (such as surgeon fees, anesthesia fees, and operating facility fees), any medicine before or after the procedure, follow-up treatments, office visits, and other expenses.
Also be prepared to cover costs resulting from complications during or after surgery or the need for "touch-up" surgery. Provincial health plans may not cover treatment for complications that arise from cosmetic surgery. Some procedures, including skin treatments, liposuction, and breast enlargement, may have to be repeated as time goes by, to maintain the results. You will have to pay for these repeated treatments just as you paid for the first treatment.
Choosing a Surgeon and Facility
Finding a cosmetic surgeon that you have confidence in and are comfortable talking to is extremely important when you are considering cosmetic surgery or procedures. You and your doctor can work together to build a treatment plan that both meets your needs and is realistic.
Consider the following things when you choose a cosmetic surgeon.
Choose a doctor with special training in cosmetic surgery.

Doctors should be certified by the Royal College of Physicians and Surgeons of Canada.

Any licensed medical doctor can legally perform cosmetic surgery, but the levels of training and experience in cosmetic surgery vary widely. For your own safety, avoid doctors who are not certified, and look for a cosmetic surgeon with a lot of experience.

Schedule a consultation with a cosmetic surgeon.

Many cosmetic surgeons offer free or low-cost consultations. Sometimes a consultation fee is applied to the cost of the surgery.

Ask about the doctor's experience with the procedure you are considering.

No other single thing may influence the results of cosmetic surgery as strongly as the doctor's level of experience. Request before-and-after photographs of procedures the doctor has done.

Make sure that your doctor understands what you want.

You will have a greater chance of being happy with the results of cosmetic surgery if you find a cosmetic surgeon who listens to you and understands what you want to achieve. People differ in what they consider an "ideal" face, nose, breast, or body type. Your and your doctor's vision of what is ideal may not be the same.

Understand what can and cannot be achieved with cosmetic surgery.

It is important to understand and accept what can and cannot be achieved with cosmetic surgery, based on your skin or body type, age, medical history, the surgeon's experience, and the limits of technology. A good cosmetic surgeon can help you understand how these things affect your cosmetic surgery options.

Consider other sources of helpful information.

Other sources of helpful information include consumer health groups, people who have had cosmetic surgery, other doctors, and online resources.
Cosmetic surgery is not an emergency procedure, so there is no reason to rush into it. Do not be pressured into making a quick decision. Get as much information as you need to feel comfortable about your decision. Don't be afraid to get a second and even a third opinion, especially if you are not completely comfortable with your first doctor visit.
Credits
Current as of: April 13, 2022
Author: Healthwise Staff
Medical Review:
Anne C. Poinier MD - Internal Medicine
Adam Husney MD - Family Medicine
Kathleen Romito MD - Family Medicine
Martin J. Gabica MD - Family Medicine
E. Gregory Thompson MD - Internal Medicine
Keith A. Denkler MD - Plastic Surgery
Current as of: April 13, 2022
Author: Healthwise Staff
Medical Review:Anne C. Poinier MD - Internal Medicine & Adam Husney MD - Family Medicine & Kathleen Romito MD - Family Medicine & Martin J. Gabica MD - Family Medicine & E. Gregory Thompson MD - Internal Medicine & Keith A. Denkler MD - Plastic Surgery
This information does not replace the advice of a doctor. Healthwise, Incorporated disclaims any warranty or liability for your use of this information. Your use of this information means that you agree to the Terms of Use and Privacy Policy. Learn how we develop our content.
Healthwise, Healthwise for every health decision, and the Healthwise logo are trademarks of Healthwise, Incorporated.
Find Services and Resources
If you are looking for health services in your community, you can use the HealthLinkBC Directory to find hospitals, clinics, and other resources.