Complementary Medicine
Topic Overview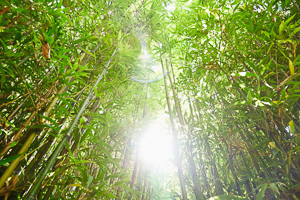 What is complementary medicine?
The word "complementary" means "in addition to." Complementary medicine is a term used for a wide variety of health care practices that may be used along with standard medical treatment.
Examples of complementary medicine include:
Alternative health approaches such as traditional Chinese medicine, homeopathy, and naturopathy.
Mind and body practices like acupuncture, massage therapy, and tai chi.
Natural health products like herbs, dietary supplements, and probiotics.
Is research being done on it?
Some complementary practices have been studied and tested. But most haven't been studied with well-designed trials. That means there are still many questions about these practices. We often don't have good evidence from science about whether they are safe, when they should be used, and how well they work.
The Natural and Non-Prescription Health Products Directorate (NNHPD), which is part of the Health Products and Food Branch of Health Canada, helps to ensure that natural health products sold in Canada are safe, effective, and of high quality. The NNHPD supports some research on complementary medicine therapies. When you are choosing a natural health product, look for one with a Natural Product Number (NPN) or Homeopathic Medicine Number (DIN-HM) on the label.
Should you use complementary medicine?
People often use complementary practices along with care from their medical doctor to deal with chronic health problems, treat symptoms, or stay healthy.
Find out about the safety of any complementary product or practice you want to try. Most mind and body practices—such as acupuncture, meditation, and yoga—are very safe when used by healthy people with a well trained professional. Choose an instructor or practitioner as carefully as you would choose a doctor.
Talk with your doctor about any complementary health practice that you would like to try or are already using. Your doctor can help you manage your health better if he or she has the whole picture about your health.
Your provincial health plan or private insurance may not cover the cost of some treatments. But check to see what your plan covers.
What are the risks?
The greatest risk is that you may use these treatments instead of going to your regular doctor. Complementary medicine should be in addition to treatment from your doctor. Otherwise you may miss important treatment that could save your life.
Some natural health products may be safe when you take them on their own. But they may not be safe if you have other medical problems. And they could be dangerous when they are combined with another medicine you take. To be safe, always check with your doctor before you use any new natural health products.
Natural health products can vary widely in how strong they are. And they may also contain harmful things not listed on the label. Your doctor or practitioner may be able to recommend a brand you can trust.
Also, complementary medicine isn't controlled as much as standard medicine. This means you could become a victim of fraud. Sellers or people who practice complementary medicine are more likely to be frauds if they:
Require large up-front payments.
Promise quick results or miracle cures.
Warn you not to trust your doctor.
What are the benefits?
One benefit is that many people who practice complementary medicine take a "whole person," or holistic, approach to treatment. They may take an hour or more to ask you questions about your lifestyle, habits, and background. This makes many people feel better about the treatment, the person giving the treatment itself, and the condition.
In some cases, this type of medicine works as well as standard medicine. Also, these treatments may cost less and have fewer side effects than standard treatment.
Some people feel more in control when they are more involved in their own health. And since most complementary medicine looks at the connection between mind and body, many people who use it feel better. They like working toward overall wellness instead of just relief from one problem.
Alternative Health Approaches
Alternative health approaches are a set of practices based on a philosophy different from Western biomedicine. Most of these systems have evolved apart from and earlier than the conventional medical system used in Canada.
Mind and Body Practices
These practices develop the mind's ability to help the body to heal or keep itself well. Some of them, such as cognitive-behavioural therapy, used to be considered complementary medicine. But now they are a part of conventional medicine in Canada.
Natural Health Products
Natural health products are substances found in nature that are used to help treat illness or promote wellness. They include foods, vitamins, and both herbal and non-herbal dietary supplements.
Related Information
Credits
Adaptation Date: 1/18/2023
Adapted By: HealthLink BC
Adaptation Reviewed By: HealthLink BC
Adaptation Date: 1/18/2023
Adapted By: HealthLink BC
Adaptation Reviewed By: HealthLink BC
This information does not replace the advice of a doctor. Healthwise, Incorporated disclaims any warranty or liability for your use of this information. Your use of this information means that you agree to the Terms of Use and Privacy Policy. Learn how we develop our content.
Healthwise, Healthwise for every health decision, and the Healthwise logo are trademarks of Healthwise, Incorporated.
Find Services and Resources
If you are looking for health services in your community, you can use the HealthLinkBC Directory to find hospitals, clinics, and other resources.