Capsaicin
Treatment Overview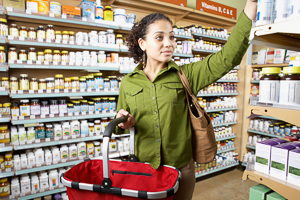 Capsaicin is the ingredient found in different types of hot peppers, such as cayenne peppers, that makes the peppers spicy hot. You can eat it in raw or cooked peppers or as a dried powder, which you can add to food or drinks. It also is available as a natural health product, in topical creams that you apply to your skin, or in a prescription skin patch.
Why It Is Used
Capsaicin is used to help relieve pain. Capsaicin works by first stimulating and then decreasing the intensity of pain signals in the body. Although pain may at first increase, it usually decreases after the first use. Capsaicin stimulates the release of a compound believed to be involved in communicating pain between the nerves in the spinal cord and other parts of the body.
Topical use
When you apply capsaicin cream, gel, lotion, or ointment to the skin (topical use), it may help relieve pain from:
Pain disorders, including pain after surgery.
Nervous system problems such as diabetic neuropathy, trigeminal neuralgia, and post-herpetic neuralgia (shingles).
Cluster headaches.
Joint problems such as osteoarthritis and rheumatoid arthritis.
Skin conditions such as psoriasis.
Mouth sores due to chemotherapy or radiation.
Follow the directions on the label.
Lower-dose capsaicin skin patches (such as Salonpas) are available without a prescription. These are often used for muscle and joint aches and pains. Be sure to carefully follow the instructions that come with this product.
Supplement use
When you eat hot peppers or take capsaicin as a dietary supplement, the capsaicin may improve your digestion by increasing the digestive fluids in the stomach and by fighting bacteria that could cause an infection. It may also help fight diarrhea caused by bacterial infection.
Capsaicin acts as an antioxidant, protecting the cells of the body from damage by harmful molecules called free radicals. Capsaicin also may help prevent bacterial infections.
Capsaicin may also make mucus thinner and help move it out of the lungs. It is also thought to strengthen lung tissues and help to prevent or treat emphysema.
Risks
Experts generally consider capsaicin to be safe. But it can cause some unpleasant effects, especially for those who are not used to it. Be careful when you cook with or eat hot peppers. Begin with small amounts, and increase the amount as you get used to it.
An allergic reaction to capsaicin is possible. If you are just beginning to use capsaicin, either as fresh or prepared food or in powder form, start with small amounts. If you use a topical product that contains capsaicin, you should first apply it to a small area of skin to test for an allergic reaction.
To reduce the burning sensation, remove the seeds from the peppers before you eat or cook with them. Also, if you eat bananas along with the peppers, you may reduce the burning sensation.
Don't let capsaicin come into contact with your eyes and other moist mucous membranes. After you touch capsaicin (or hot peppers), use vinegar or soap to wash your hands so you don't spread capsaicin to your eyes, nose, or mouth. You can also use disposable gloves to handle hot peppers or to apply topical products that contain capsaicin.
Do not apply topical products that contain capsaicin to areas of broken skin.
The Natural and Non-Prescription Health Products Directorate (NNHPD), within the Health Products and Food Branch of Health Canada, regulates natural health products in Canada. Natural health products, including capsaicin, must be reviewed and approved by the NNHPD before they can be sold in Canada.
Always tell your doctor if you are using a natural health product or if you are thinking about combining a natural health product with your conventional medical treatment. It may not be safe to forgo your conventional medical treatment and rely only on a natural health product. This is especially important if you are pregnant or breastfeeding.
When using natural health products, keep in mind the following:
Like conventional medicines, natural health products may cause side effects, trigger allergic reactions, or interact with prescription and non-prescription medicines or other natural health products you might be taking. A side effect or interaction with another medicine or natural health product may make other health conditions worse.
The way natural health products are manufactured may not be standardized. Because of this, how well they work or any side effects they cause may differ among brands or even within different lots of the same brand. The form of natural health product that you buy in health food or grocery stores may not be the same as the form used in research.
Other than for vitamins and minerals, the long-term effects of most natural health products are not known.
Related Information
Credits
Current as of: January 3, 2022
Author: Healthwise Staff
Medical Review:
Adam Husney MD - Family Medicine
Kathleen Romito MD - Family Medicine
Current as of: January 3, 2022
This information does not replace the advice of a doctor. Healthwise, Incorporated disclaims any warranty or liability for your use of this information. Your use of this information means that you agree to the Terms of Use and Privacy Policy. Learn how we develop our content.
Healthwise, Healthwise for every health decision, and the Healthwise logo are trademarks of Healthwise, Incorporated.
Find Services and Resources
If you are looking for health services in your community, you can use the HealthLinkBC Directory to find hospitals, clinics, and other resources.